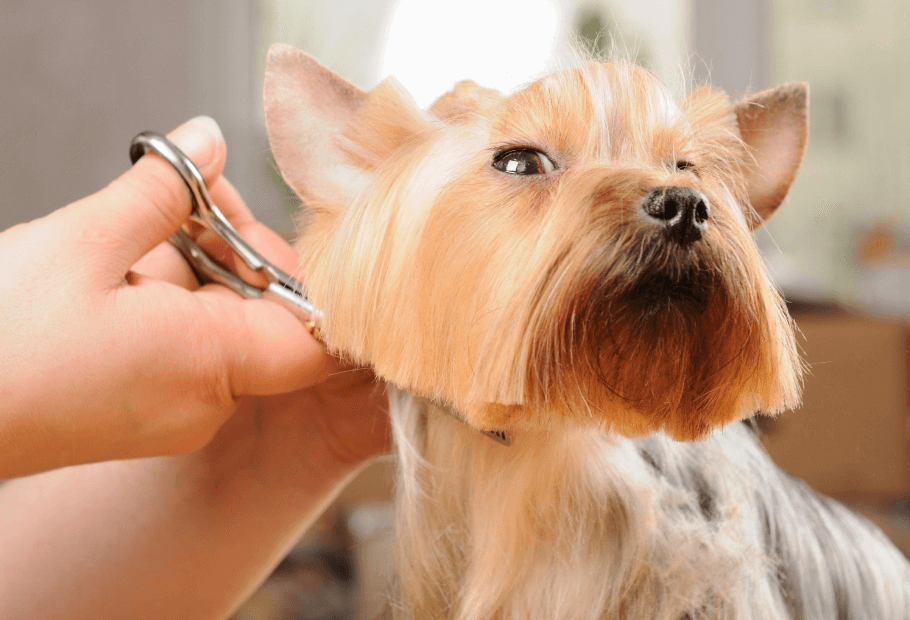 Grooming
Kingston Animal Hospital's professional grooming staff will ensure that your pet has the safest and friendliest grooming experience available. Our groomers will make even the most reluctant pet feel comfortable.
The staff is trained to recognize ear and skin problems which then can be evaluated by your veterinarian. From medicated baths to poodle and cat clips, our groomers will make your pet look and feel his best!
Our grooming services include:
Nail clipping
Shampoo
Dog bath
Dog haircut
Ear cleaning
Anal gland expression
Foot and pad trimming
Coat de-matting
Cat bath
Cat haircut
Grooming is available from Tuesday-Thursday due to our Groomer's availability. Appointments are strongly recommended. Call (845) 331-0240 to book a grooming appointment for your pet today!
Meet Our Groomer!

Megan
After completing her grooming course at Animal Behavior College, Megan went on to complete a 200-hour hands-on apprenticeship at Vanity Fur, a small local pet salon in nearby Tannersville. Upon completing her apprenticeship, she was given the opportunity to become part owner of the salon—an opportunity she gladly accepted. Megan eventually became Vanity Fur's sole owner, and ran it successfully for five years. She has a passion for expanding her knowledge of our furry friends, and holds certificates in dog and cat grooming, small animal CPR, and pet massage—and will be adding pet nutrition to the list soon as well! She strives to keep up with all the latest developments in pet grooming, from techniques and safety measures to the products she uses. Megan is excited about this new venture and looks forward to meeting you and pampering your furry family members.